Watch this webinar to hear from leading cosmetics manufacturer, Montagne Jeunesse, as its finance director shares his experiences of undertaking a major digital transformation project in the past 12 months.
Like most businesses, Montagne Jeunesse experienced significant change in 2020. While adapting to the changing working conditions of a pandemic, the company also undertook a full update of its operations and finance processes and systems.
Finance Director, Narin Ganesh, will be discussing why the company undertook such a massive project, how they were able to train and implement this working remotely during a pandemic, the early results to-date, and lessons learned from first-hand experience.
Narin shares his top tips for others embarking on similar projects including:
1. Having a project plan and finding the right people to lead the project. This might seem obvious but not every business pays enough attention to this and we learned along the way that we had to make a change in the overall project leadership in order to ensure its future success.
2. Making tactical decisions in order to keep forward momentum. In some cases it required us to abandon long-held ambitions but once it became clear that we had to do this we could then move forward. Don't be afraid to change course when new information comes to light.
3. Ensuring an open and honest relationship with your business partner is essential. They can't help you succeed if you don't tell them what you want to achieve and why.
Webinar Speakers: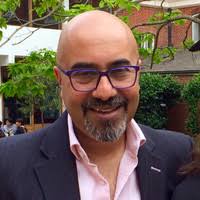 Narin Ganesh
Finance Director, Montagne Jeunesse International
Narin Ganesh has worked in a variety of large, medium and small enterprises, including not-for-profit and international businesses. Narin has been Finance Director at Montagne Jeunesse International since February 2019, taking on Operations responsibility in May 2019 and starting the transformation of the Finance and Operations processes and systems.
Andrew Watkinson
Managing Director, CPiO
Andrew was appointed as Managing Director of CPiO in 2006, spending the former years as its Sales and Marketing Director, successfully securing sustained growth for the company. His enthusiasm, drive and determination had a significant influence on CPiO becoming one of the UK's leading mid-market ERP and CRM specialists. He is respected at Sage and within its respective channels and widely regarded by CPiO's customers for his fairness and honesty combined with a genuine desire to ensure that they receive excellent service.

Tom Lane
Deputy Editor, The Manufacturer
Tom Lane is the Deputy Editor of The Manufacturer.
Tom joined the magazine from the Manufacturing Technologies Association, where he was the PR and Communications manager for 6 years and worked on the UK's largest industrial trade show, MACH. He is an experienced journalist and has covered sport, music and manufacturing over the course of his career. Tom is passionate about promoting UK manufacturing and speaks regularly to industry leaders to help give this vital sector a voice.